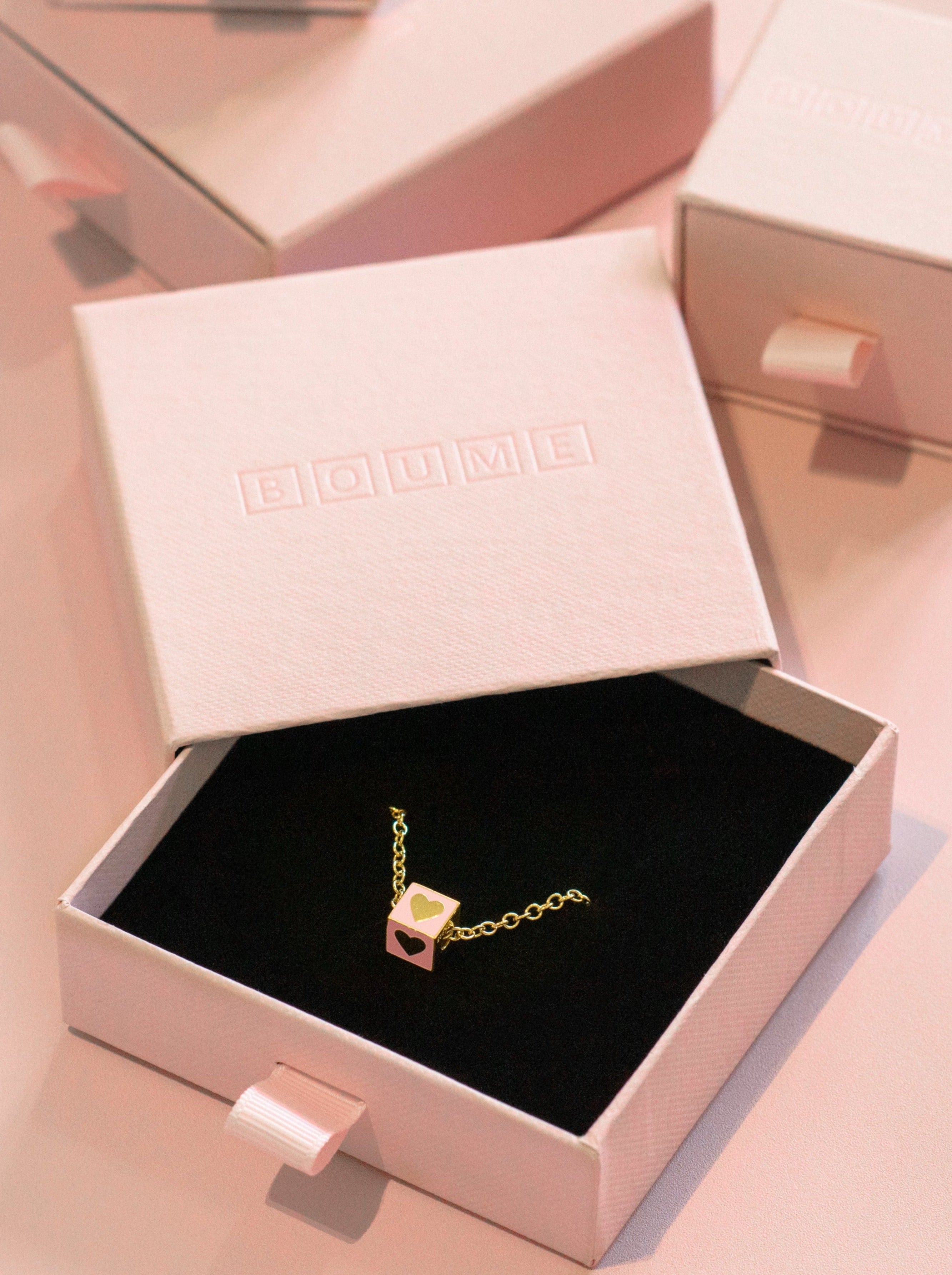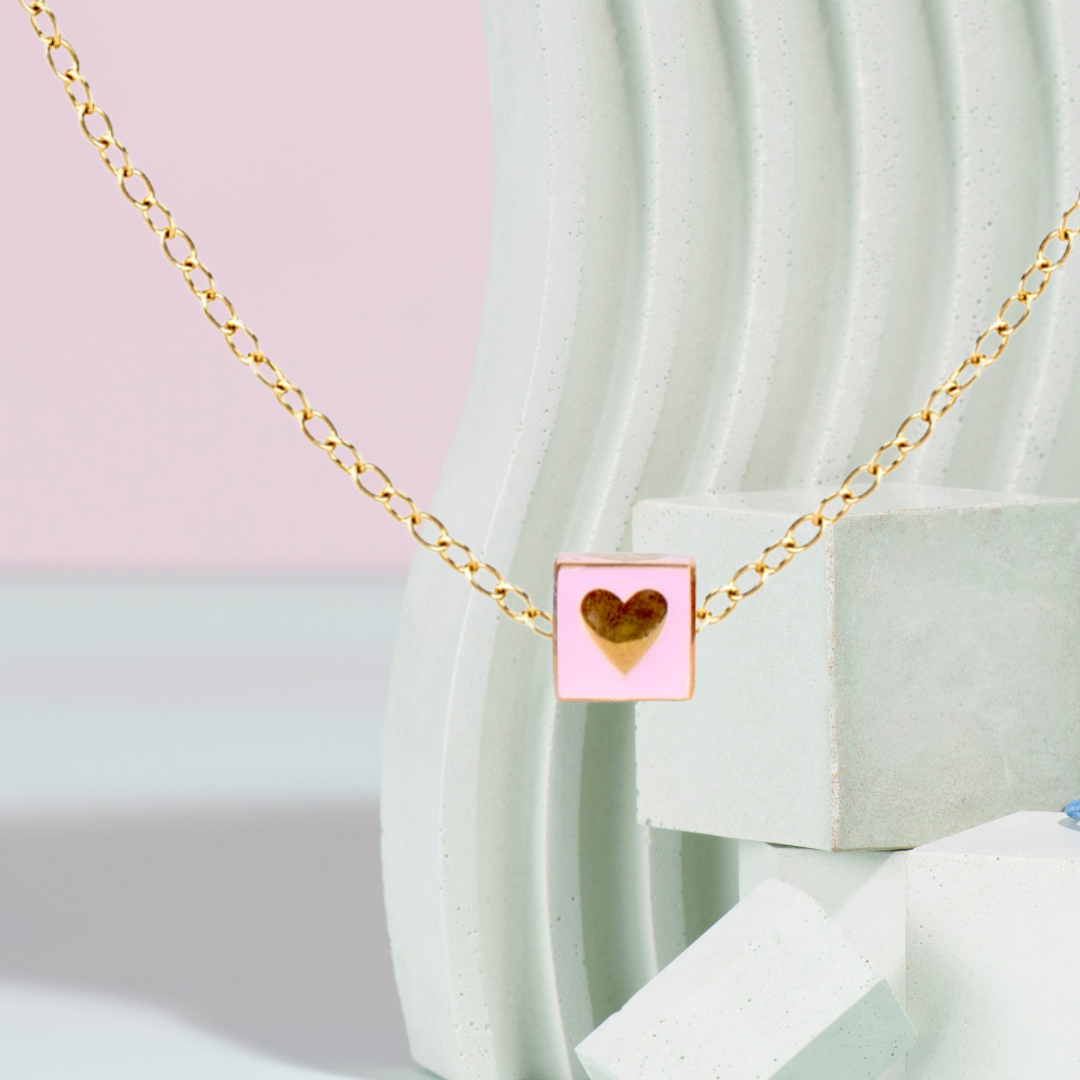 Description
Product details:

Sterling Silver 925
18 Karat yellow gold plated
Big Cube 7.5mm x 7.5mm x 7.5mm
Hand painted in pastel pink
38cm necklace length or 45cm necklace length
Wide anchor chain
Chain width 2.3mm
Closure Clasp in Heart Shape
All our silver cubes:
Hand-crafted with love in Germany from 925 sterling silver.
Available in two different sizes for you to mix and match: 6mm and 7.5mm

The hole of the cube has a diameter of 3mm
Each cube is certified and engraved as 925 sterling silver and a B for authenticity
A Declaration Of Love
The new candy collection lets the heart of Boume, our cubes, shine in pastel colours. The hand-painted cubes in 925 sterling silver represent an independent, playful and fresh style. Made to sweeten any day!
Easy Return
Fast Delivery
Handmade In Germany
Secure Payment
Certified Gold & Silver