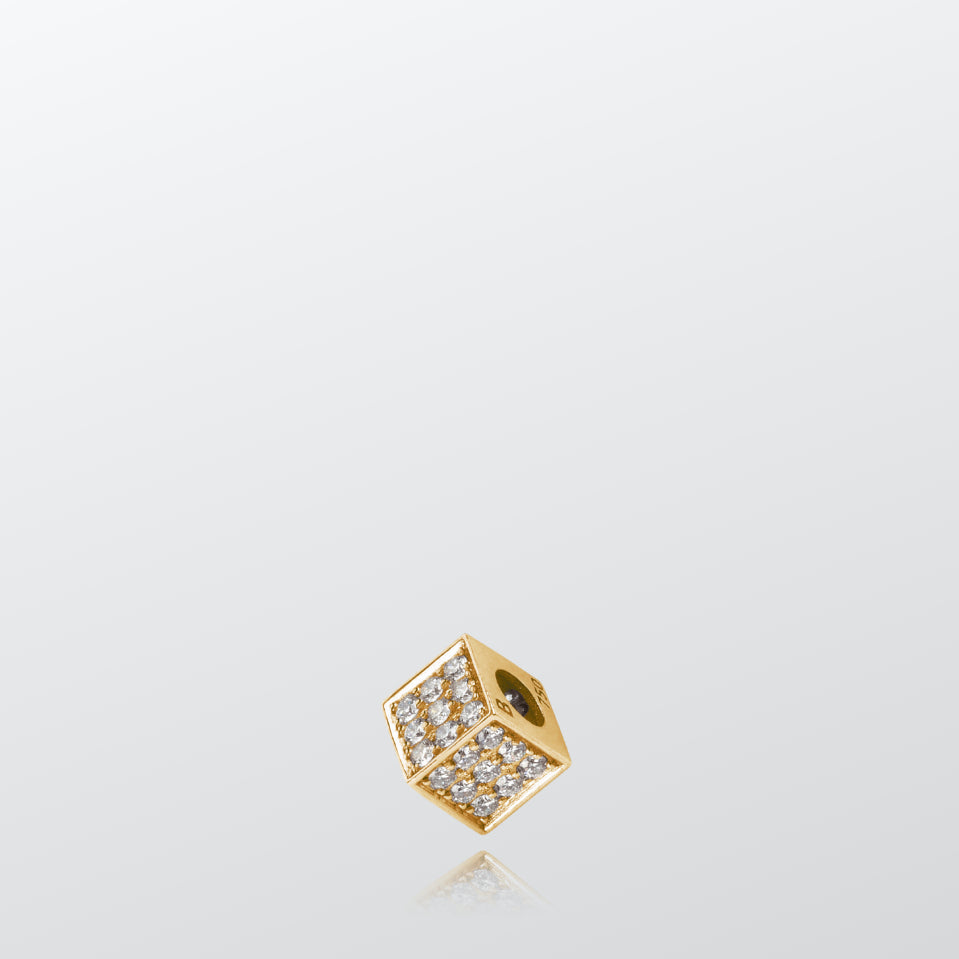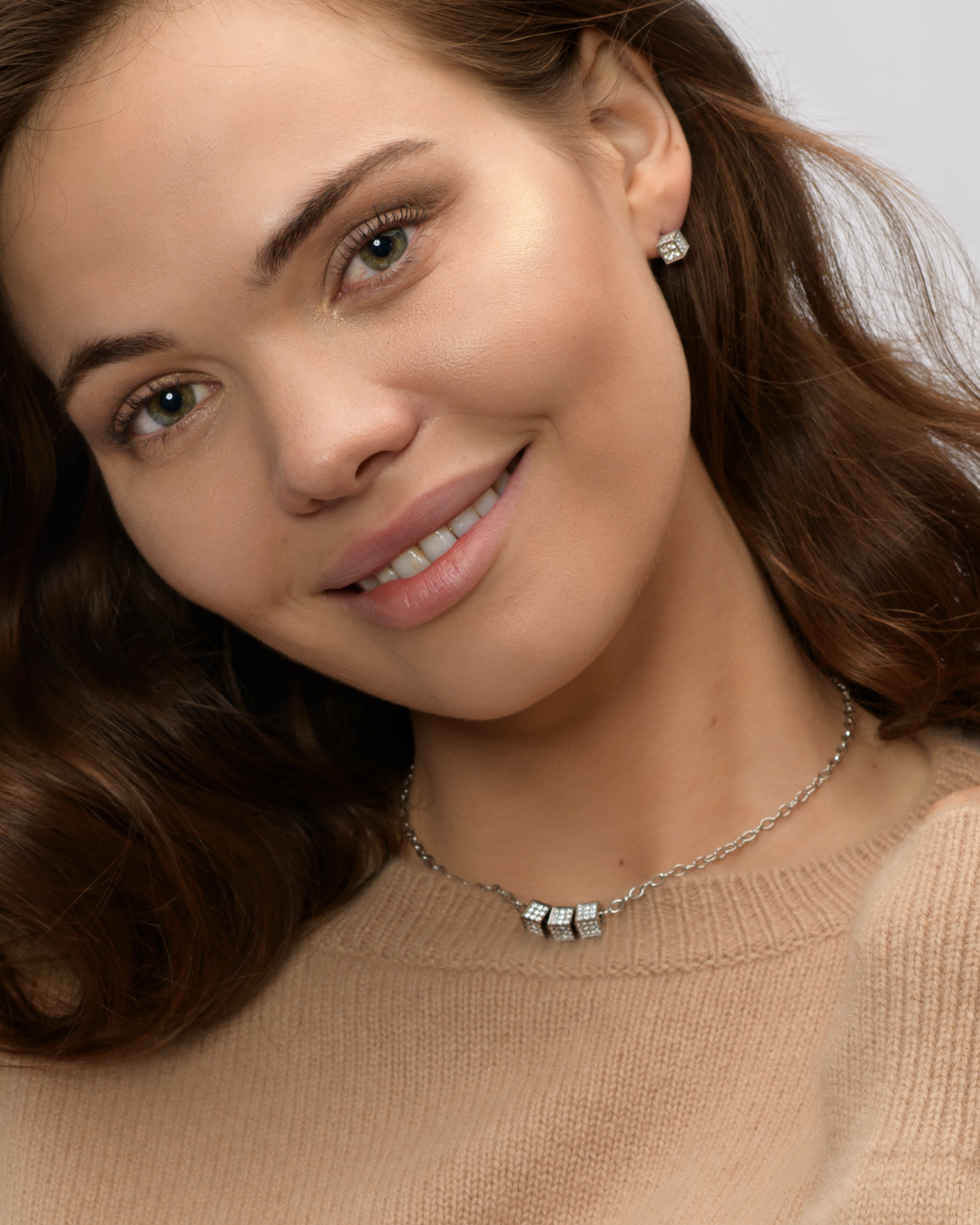 Small Paved Diamond Cube | D9
Description
Solid as a rock.. Dazzle with the brilliance of the Boume Diamond cube. 
Product details:
9 Top Wessleton certified diamonds on each side
36 Top Wessleton certified diamonds in total
Small cube (6mmx6mm)
All our gold cubes are:
Hand-crafted with love in Germany from 18k solid gold
Available in three beautiful tones: yellow gold, rose gold and white gold
Can be bought individually or as part of a piece, combined with different settings
Available in two different sizes for you to mix and match: 6mm and 7.5mm
The hole of the cube has a diameter of 3mm
Each cube is certified and engraved as 750 (18k) gold and a B for authenticity
Diamonds are forever. Add some sparkle to your story with Boume diamond cubes, glittering with Top Wesselton diamonds - wearable brilliance!
Easy Return
Fast Delivery
Handmade In Germany
Secure Payment
Certified Gold & Silver