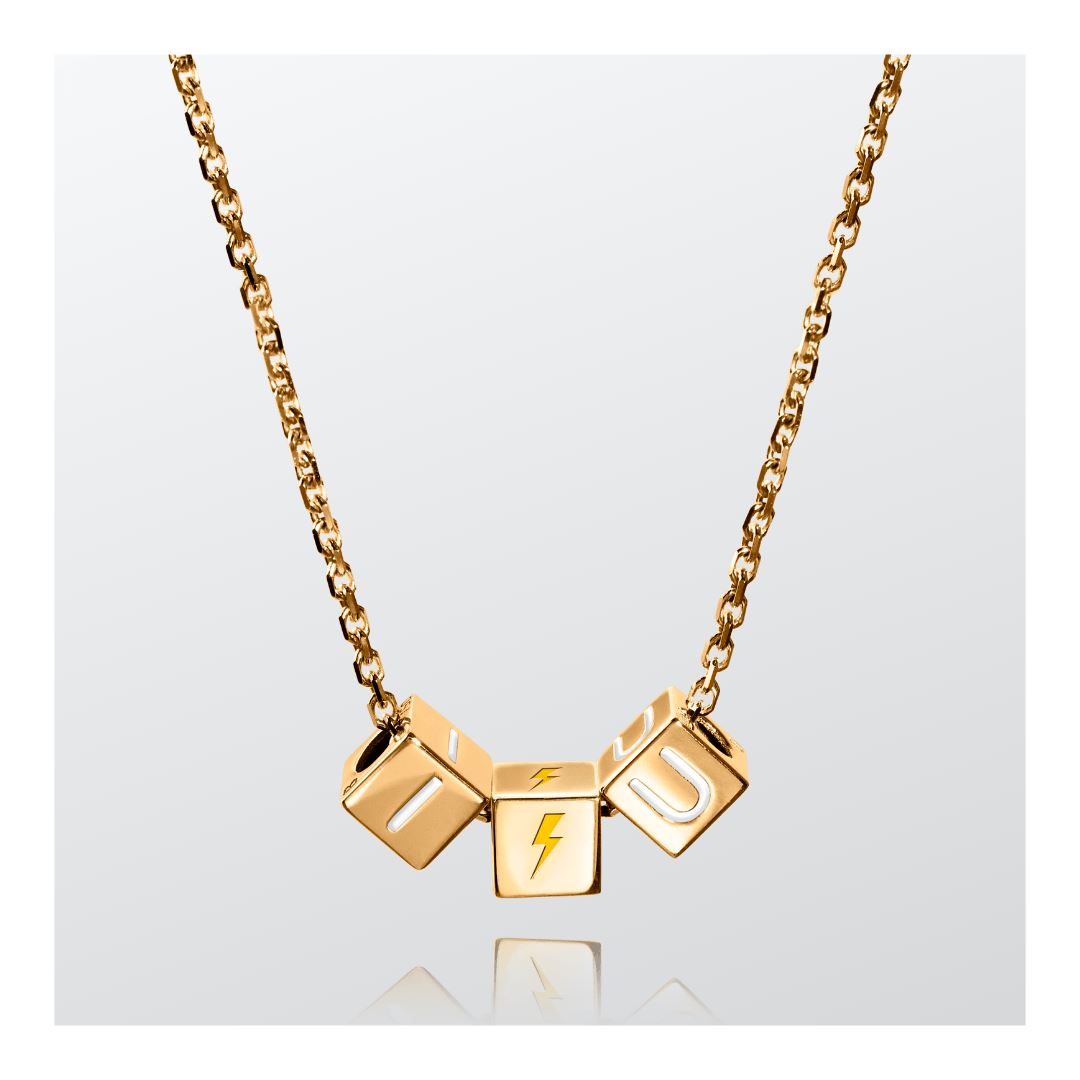 I NEED U | Small Cubes | Chain Necklace
Description
Thunderbolts and lightening! Be a force of nature with the striking power of the Boume Bolt cube.
Product details:
Cubes in 18 karat yellow gold
Yellow and white enamel/hand-painted symbol colour
Small cubes (6mmx6mm)
18 karat yellow gold chain necklace
Small necklace 38cm, medium necklace 45cm, long necklace 74cm in length
All our gold cubes:
Hand-crafted with love in Germany from 18k solid gold
Available in three beautiful tones: yellow gold, rose gold and white gold
Can be bought individually or as part of a piece, combined with different settings
Available in two different sizes for you to mix and match: 6mm and 7.5mm
The hole of the cube has a diameter of 3mm
Each cube is certified and engraved as 750 (18k) gold and a B for authenticity
The Chain Necklace bears the prominent cubes elegantly strung around the neck. Unmistakable in its quality, without stealing spotlight from the cubes, it either lets them hanging casually on the chest or tightly frame the neck.
Easy Return
Fast Delivery
Handmade In Germany
Secure Payment
Certified Gold & Silver