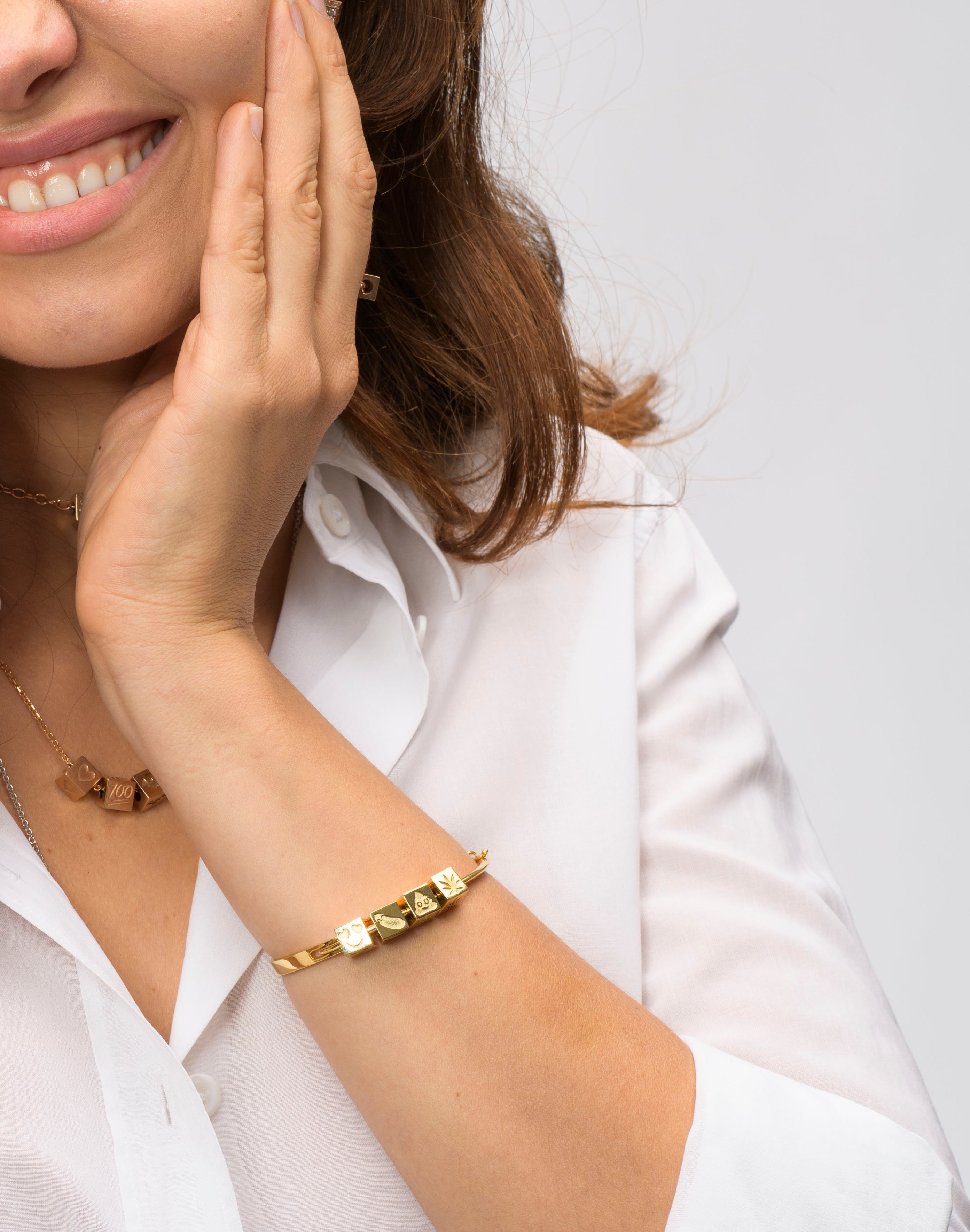 Description
Chill out with our Weed cube. This classic is for every one who deserves a break ones in a while who should not forget to take it easy. For calm and for the restless.
All our gold cubes are:
Hand-crafted with love in Germany from 18k solid gold
Available in three beautiful tones: yellow gold, rose gold and white gold
Can be bought individually or as part of a piece, combined with different settings
Available in two different sizes for you to mix and match: 6mm and 7.5mm
The hole of the cube has a diameter of 3mm
Each cube is certified and engraved as 750 (18k) gold and a B for authenticity
A picture speaks a thousand words. Boume symbol cubes are a playful way to express yourself. Add a splash of colour to make your piece pop! 
Easy Return
Fast Delivery
Handmade In Germany
Secure Payment
Certified Gold & Silver