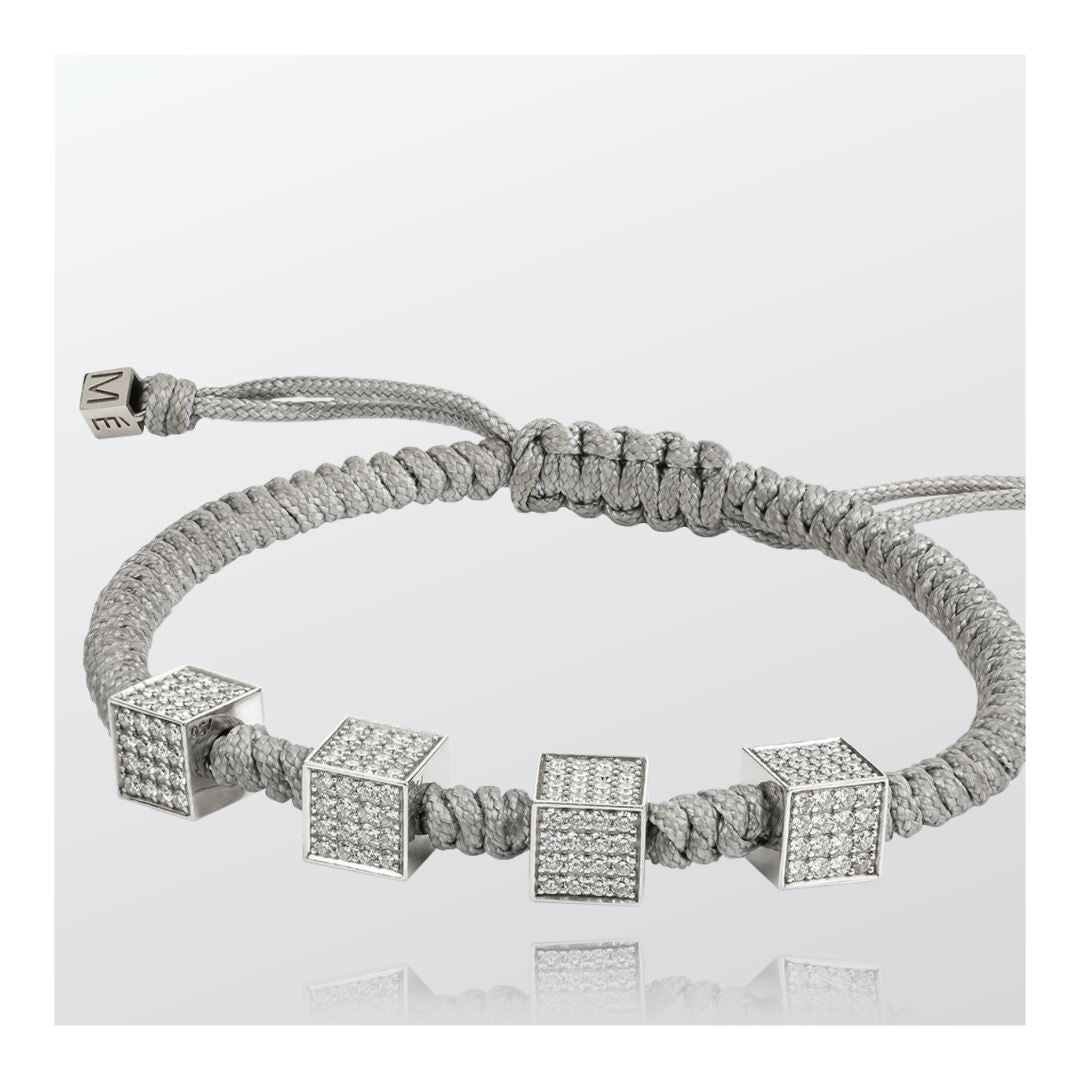 Diamond Cubes D16 Braided Bracelet
Description
Diamonds are forever.. Add some sparkle to your life with the Boume Diamonds Bracelet.
Product details:
Diamond cubes in 18 karat white gold
16 Top Wessleton certified diamonds on each side
64 Top Wessleton certified diamonds in total
Big cubes (7.5mmx7.5mm)
Grey macrame colour bracelet
18 karat gold cube closure
Bracelet size can be adjusted + 3cm
All our gold cubes:
Hand-crafted with love in Germany from 18k solid gold
Available in three beautiful tones: yellow gold, rose gold and white gold
Can be bought individually or as part of a piece, combined with different settings
Available in two different sizes for you to mix and match: 6mm and 7.5mm
The hole of the cube has a diameter of 3mm
Each cube is certified and engraved as 750 (18k) gold and a B for authenticity
Switch up your style with the collectible Boume ready-to-wear collection of colourful bracelets. Featuring a selection of our most popular cubes on adjustable macrame bracelets in vibrant colours to match your mood.

Easy Return
Fast Delivery
Handmade In Germany
Secure Payment
Certified Gold & Silver